From the Gay Archive: 7 Reasons Why Ellen DeGeneres is My Favorite Person
This post may contain affiliate links. Affiliate links allow me (Maggie!) to earn commissions on items I recommend. But don't worry, all opinions are my own.
Four years ago, I started a blog for a class assignment called "The Lesbian Herald", titled in honor of my alma mater's first literary newspaper of the same name. Although my feelings on a lot of lgbtq+ issues have changed since the start of this long-abandoned blog, I want to share these posts with my newest viewers as relics from the past. Hope you enjoy! 
There are few people I love in this world as much as I love Ellen DeGeneres. She is incredibly talented, kind, and hilarious. If you don't love Ellen then you probably don't deserve your sensory organs. Here are 7 reasons why Ellen is my favorite.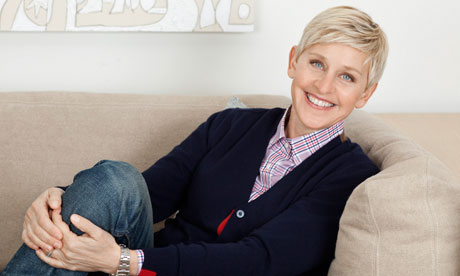 1. Ellen is a jill of all trades. Ellen is an author, a comedian, an actress, a philanthropist, and a talk-show host. She has more talent in her pinky finger than I have in my whole body. Or that you have in your whole body. I think the only person on par with Ellen would be Beyonce. Or Jesus.
2. She came out. In 1997 Ellen came out as a lesbian, as did her character on her sitcom,"Ellen." Her character's development is a huge deal, showing that discovering your sexuality is a journey, and always subject to change. The media's attention to her sexuality pushed Ellen into a depression, but as she experienced new relationships she came to terms with herself and found her other half, which brings us to my next point…
3. She's married to a FREAKIN MODEL. In 2004 Ellen started her relationship with Portia De Rossi, an Australian-American actress, chef, author, and model. In 2008, after the same-sex marriage ban in California was lifted, they had a small ceremony and were finally married. And they are the most adorable couple on the face of the earth.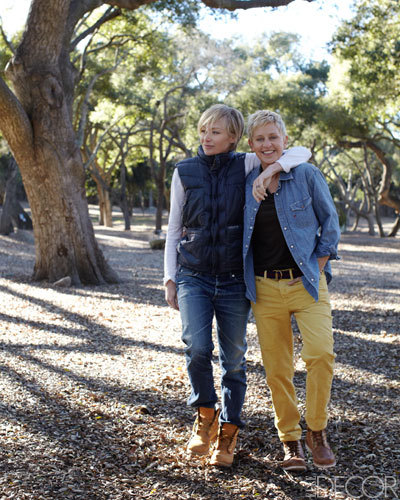 4. "Be kind to one another." This is the phrase that Ellen says at the end of every episode of her talk show. This really is the essence of Ellen, to put goodness out into the world, and that can be done simply by being kind.
5. She has the coolest dance moves. I'd rather show you than tell you.
6. She has an attraction at Disney World. Ellen starred in a series of films for an attraction called "Ellen's Energy Adventure," which revolved around Ellen falling asleep and finding herself on an energy-themed version of Jeopardy. If you're really interested (and I know you are), you can watch it here. It also features Bill Nye and Alex Trebek so…hit that up.
7. She helps so, so many people. Whether it's giving a family a new home, aiding schools with new electronics, or reuniting a woman and her Army husband, Ellen strives to help someone, in some way, on every single one of her shows.
Every day Ellen Degeneres inspires me to be a better, kinder person. And that's the most important reason why Ellen is one of my most favorite people.
---
---