Holiday Gift Guide for the Aspiring YouTuber
This post may contain affiliate links. Affiliate links allow me (Maggie!) to earn commissions on items I recommend. But don't worry, all opinions are my own.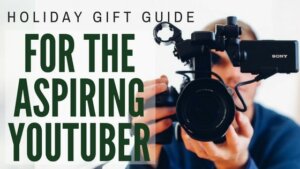 Happy Green Monday! If you had never heard of this shopping holiday either, don't worry! Apparently today (the second Monday in December) is one of the most popular holiday shopping days, and is likened to a second Cyber Monday. From what I gather, today's the day everyone is like "Oh crap I need to get my shopping done I NEED IT DONE NOW!" and they head to Amazon and stress-shop for kitschy household items. I was ahead of the game apparently because I did all this last night at 11 pm!
I was thinking today about my 2018 goals, and one is definitely growing my YouTube channel. Right now I'm at 3k subscribers, most of which I earned in 2017 after restarting my channel in mid-2016. I have so many ideas but lack some equipment and, most of all, creative helping hands. But I'm looking forward to another year of learning, growing, and hopefully a few new opportunities.  This got me thinking of all the cool and useful things I could use as a YouTuber, and I'm sure many other creators with small channels could use as well! Thus is born the holiday gift guide. So here's a holiday gift guide filled with my top picks that I think any aspiring YouTuber would love this holiday season.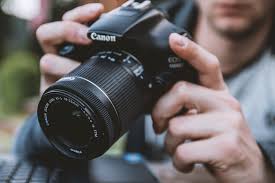 Camera: This one is sort of a no-brainer; you can't make videos without a camera! While I admit the iPhone can do marvelous video work, a proper camera is useful when it comes to creating content. For vlogs or less artsy videos, the Canon G7x is a great little point and shoot and is a favorite among high-profile vloggers. A more serious creator would do well with a DSLR. There are tons to choose from (Canon vs Nikon, just to start) but I definitely prefer Canon products. I just recently bought a refurbished Canon EOS 60D DLSR and I'm really enjoying it. One thing to make sure of when buying a DSLR is that is has a flip screen and an audio input jack. I made the mistake of getting my first DSLR camera without these specs and regretted it!
Lighting: What's a camera without lighting? Window light is the best for shooting videos, but it isn't always convenient, especially in the winter time. Lighting options are plentiful, but the ring light is pretty popular for someone first starting out. A two-light set up would be nice for the more advanced creator, and these can all vary in price and quality. Best to read the reviews before you purchase any lighting, including what kind of light bulb is needed and how much it will cost if it breaks.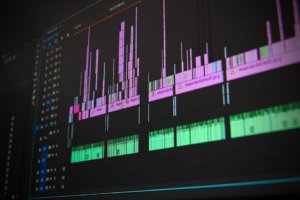 Editing Software: Something many people forget about is editing software! There are two major players in this game: Adobe Premiere Pro for Windows and Mac computers and Final Cut Pro for Mac computers only. Premiere Pro requires a monthly subscription and Final Cut Pro is a one-time purchase. This would be a monumental gift for someone just starting out, as it allows more control over video, text, effects, and more.
Background Decor: No one wants to watch someone in front of a boring white wall or a grungy bedroom with ripped posters tacked to the wall. A clean, stylish, or energetic background is a must! Depending on the person's style, a nice background decor item might be a cool tapestry, a curtain of fairy lights, or a new desk. Also think of the kind of videos this person makes: Are they in a kitchen? Quirky utensil holders would be a great match. Are they into gaming? A giant cutout of Mario might be the answer. And if you're really not sure, ask them what YouTube channels they love and explore the style of those channels.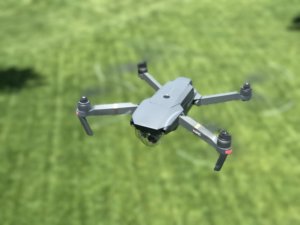 A Drone: Someone has to be pretty darn serious about videos to warrant a drone purchase, but this is a super neat gadget. It's useful for capturing video during vacations and special events, but might also come in handy if they do any commercial video, like advertising for college campuses or hospitals. Be sure to check local flying regulations before making this purchase, and pay attention to reviews! I don't know much about drones (because there's one on my Christmas list!) but this one ($130) looks like a good starter model. If you want to pull out the bells and whistles, go for this whopper ($500).
These ideas are just scratching the surface, so if you're really not sure what to get that YouTube-obsessed pal, simply ask. I guarantee you they have a running wish list of things they want, whether that's tech stuff or supplies for a specific video. Happy shopping!

---