i carry hygge with me (i carry it in my heart)
This post may contain affiliate links. Affiliate links allow me (Maggie!) to earn commissions on items I recommend. But don't worry, all opinions are my own.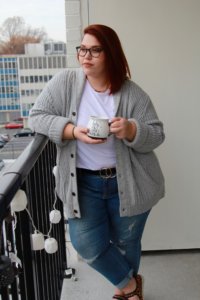 You know when you learn a new word or phrase that describes you to a "T" and rocks your whole world? A lot of people experience this moment when they learn different sexuality or gender terms, like learning that being transgender is a thing or that you can be demiromantic or whatevs. It's difficult to identify with a term that's not in your vocabulary, but once you know what it is, your whole perspective shifts. Today, I discovered a word that finally feels right to me: hygge.
Hygge (pronounced hue-guh) is a danish word that doesn't have a direct English translation, but from what I understand, it's the feeling of being cozy, comfortable, or content.  It's the hot cup of coffee your mom makes you when you visit during the holidays. It's your favorite candle, or a crackling fire, or soft pajamas and fuzzy slippers. It's not only being physically comfortable, but also slowing down enough to enjoy simple pleasures. It's basically everything I want in life, and it's why I'm so obsessed with Autumn and candles and mugs.
My constant pursuit of hygge also explains why my closet is half sweaters, half soft flannel shirts. If yesterday you asked me  how I would describe my style, I would have said comfortable. But the more I think about it, the more I realize a more accurate description would be cozy!  And not just any cozy, a specific kind of cozy!
This cozy is oversize sweaters with the sleeves rolled up into huge cuffs; it's distressed jeans and bare feet; it's strong coffee in huge mugs shared with friends. I come from a small, rural town in western Maryland. I grew up in the mountains. In the winter, there is absolutely nothing to do. We would meet up at Dairy Queen because it stayed open late (10pm!) and went to the movies every single Monday night ($5 movies and a free bag of popcorn) and that was it!
However frustrating it was to live there as a teenager, I have to give my small hometown props when it comes to hygge.  Anytime I leave the house with my parents, they always run into someone they know. There's a bakery downtown that will send me home with free extra goodies because our families grew up together. It's a town with a lot of history, a lot of heart, and a long way to go. It's a beautiful place to visit, and I carry it's charm with me wherever I go.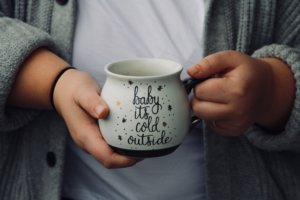 Now I'm living right outside of Washington, D.C. where everything is so crammed and crowded, hygge is nowhere to be found! I keep my apartment very cozy with seasonal decor, candles, and other homey touches. I also love watching cozy vlogs (especially Zoella's) while drinking my morning coffee or evening tea. I know a lot of people love to travel, or do extreme sports, or become CEO of a huge company. But this introvert wants nothing more than a night in with dim lighting, a small gathering of friends, and a cheese board.
That's all the thoughts I have for this round. Have you heard of hygge before? It was, apparently, very big last year but I've never heard of it in my life. How do you create hygge in your own life?
Until next time,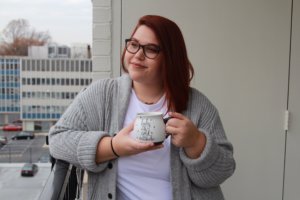 ---