Statement Pieces I Love: The Plus Size Cape
This post may contain affiliate links. Affiliate links allow me (Maggie!) to earn commissions on items I recommend. But don't worry, all opinions are my own.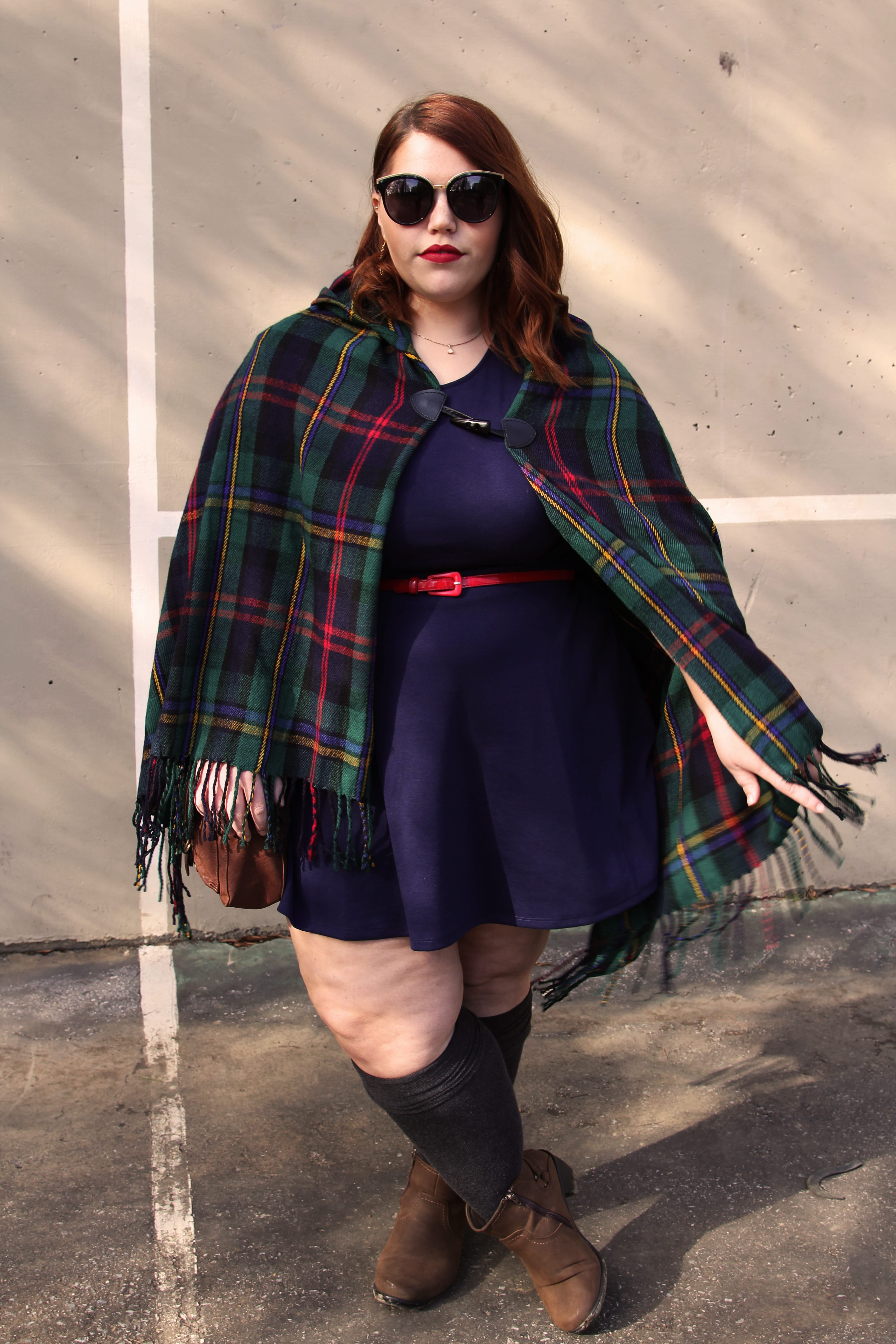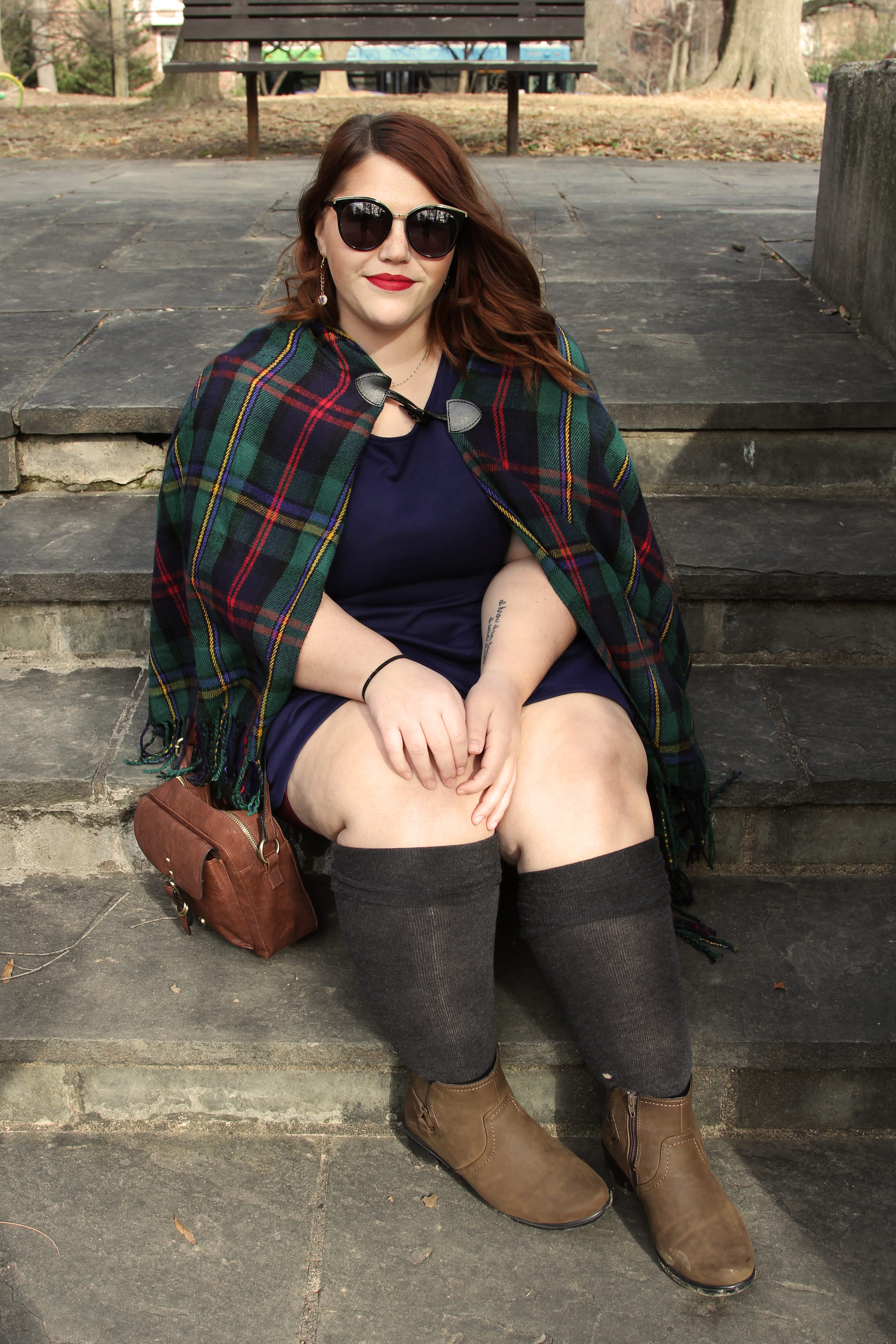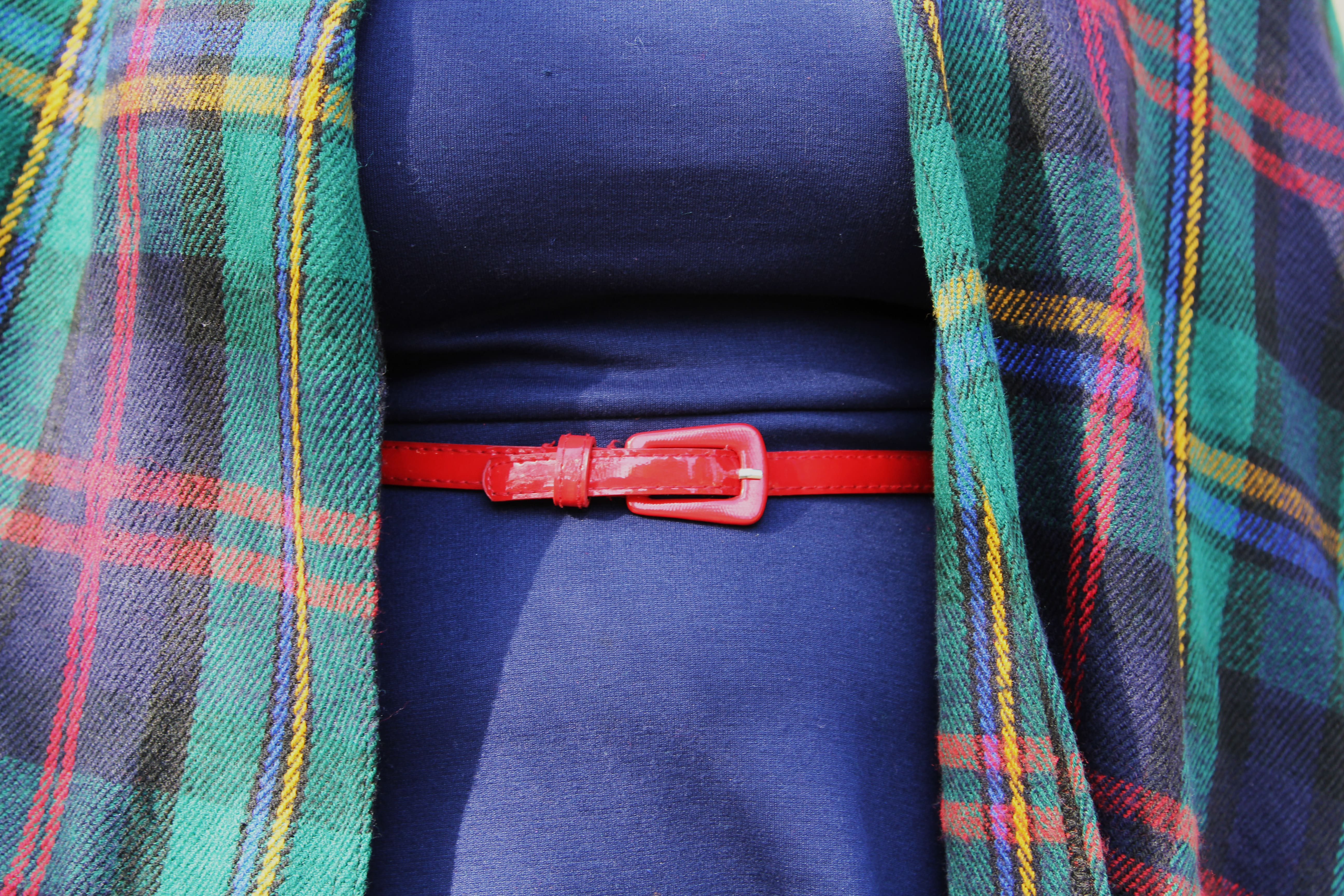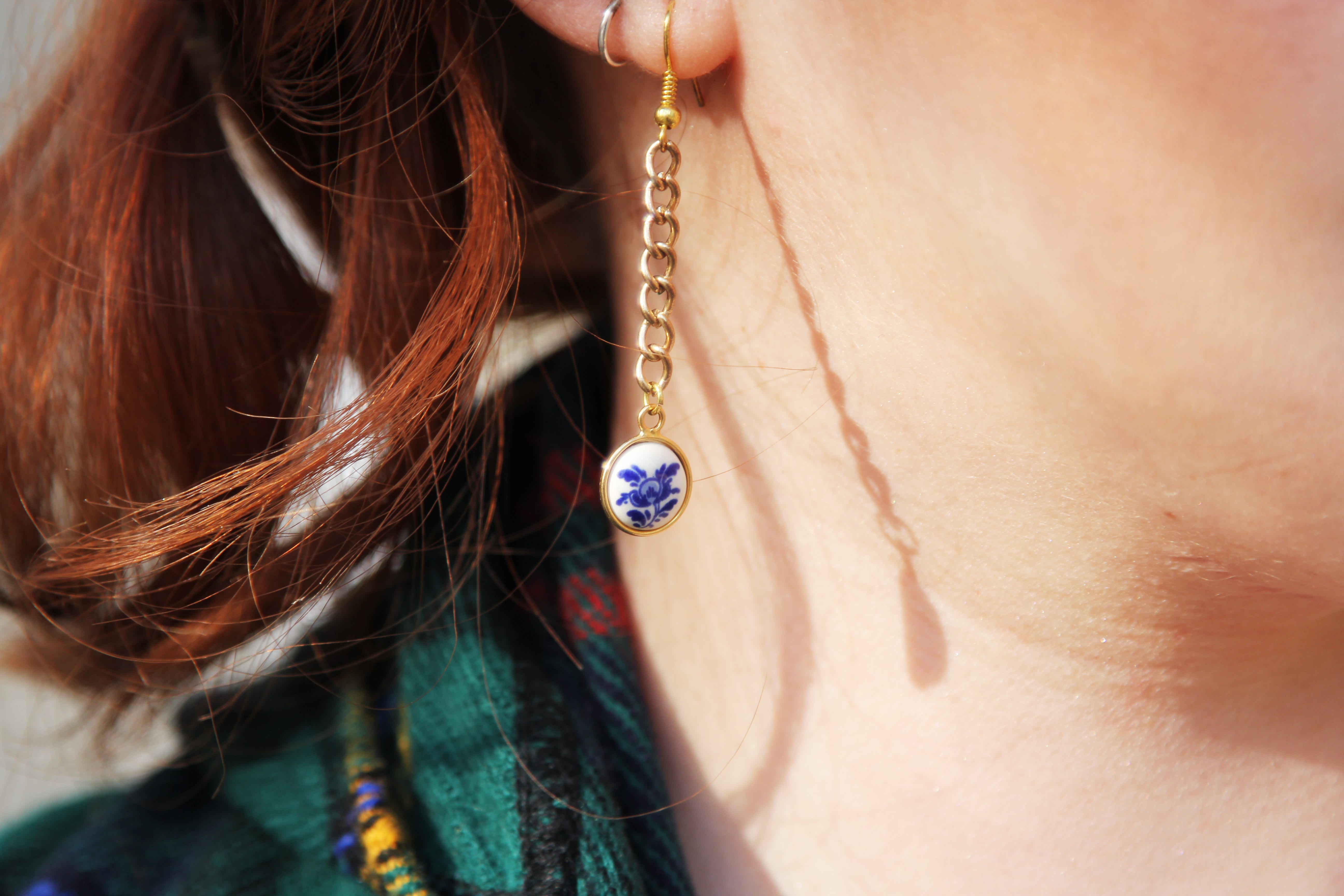 I love statement pieces. In some cases, quite literally—I have an extensive collection of graphic t-shirts! My rational brain tells me I should invest in some high quality neutral pieces, like a trench coat or maybe a plain white blouse. HA! Nope, let me chuck these gingham trousers and bass fish print top into my shopping cart! Def need those in my life! These were my thoughts when I saw this plaid plus size cape at a discount store over the holidays. How gorgeous! How retro! How slightly witchy but in a Snow-White-gone-bad way! It was love at first sight.
Working this into my wardrobe wasn't easy. It's a cape! It's not something to wear to pop into the supermarket. It also has a fair amount of navy in the design, a color that I try to avoid. Black and gray are my besties. But thanks to my mom's encouragement (via shopping for me), I had this short little dress hanging in my closet. I popped on a bright red lip (who knew I'd wear this outside of the holidays? Not me!) some knee high socks for warmth, and a big pair of prescription sunglasses.
The result? Magic!
This outfit reminds me a lot of Lady Damfino, a sort of cosplayer/Disney bounder who posts amazing retro-inspired looks on her Instagram. I'm not a Disney fanatic (though if anyone wants to sponsor a trip to see Mickey's Not-So-Scary Halloween Party, shoot me an email) but I can appreciate the time and effort that goes into finding the perfect piece to complete an ensemble! If you're looking for the perfect cape to complete a look, you can find similar ones on Amazon here, here, and here!
The cape is my fave statement piece at the moment. What's yours? Let me know in the comments or leave a comment on these photos over on my Instagram!

---
---